Take the Guesswork Out of Hiring
Our AI and machine learning-powered platform delivers predictions that increase high-quality candidate flow, decrease turnover, and dramatically reduce bias in the hiring process.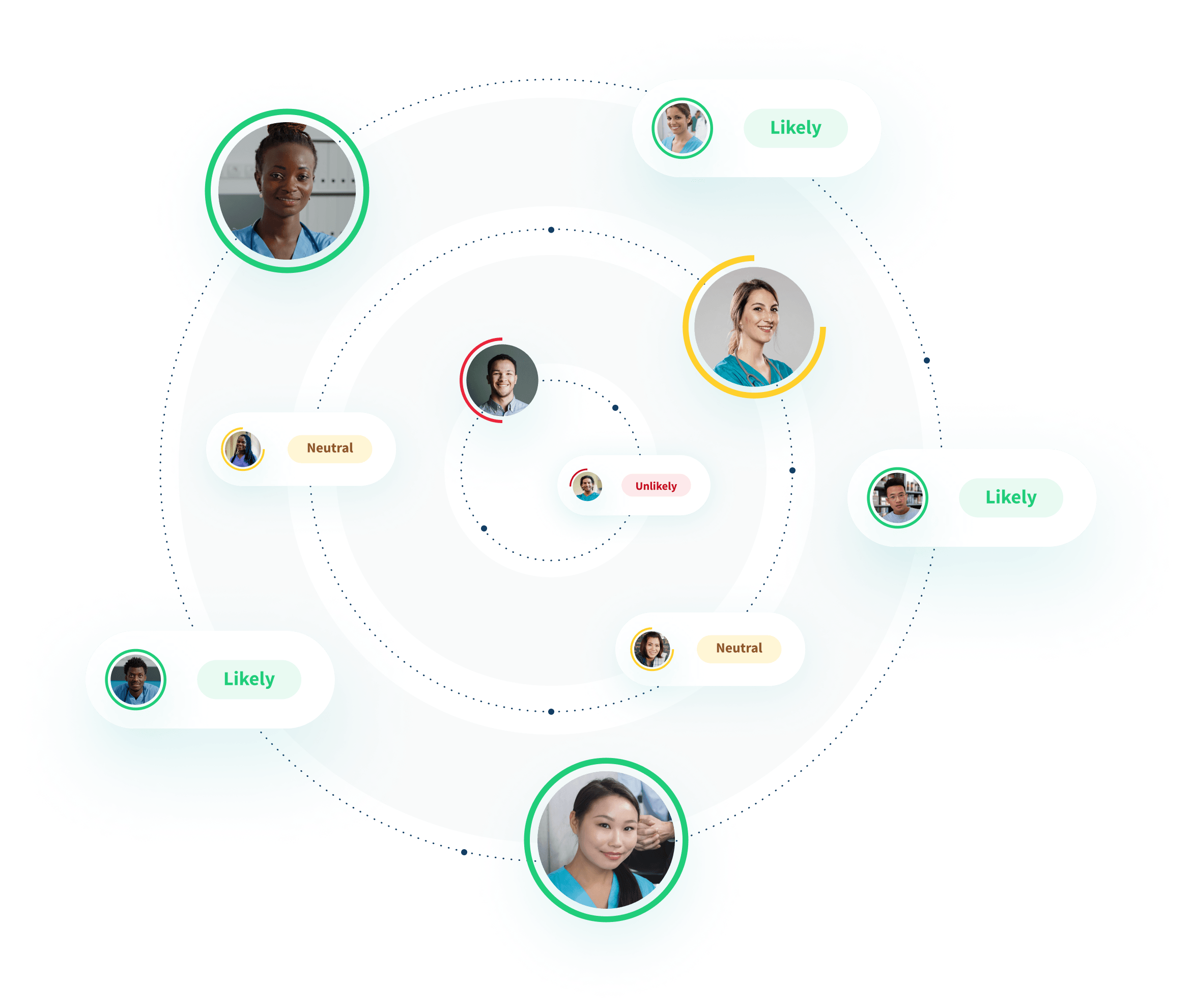 Talent Discovery
With the national staff shortage, it's important to fill jobs efficiently with quality candidates. We use predictive analytics to focus our sourcing and recruitment efforts, increase candidate volume where you need it most, and suggest additional roles suited to each candidate.
Source quality candidates
Analyze and predict candidate retention
Uncover additional job matches
Engage and deliver ready-to-interview talent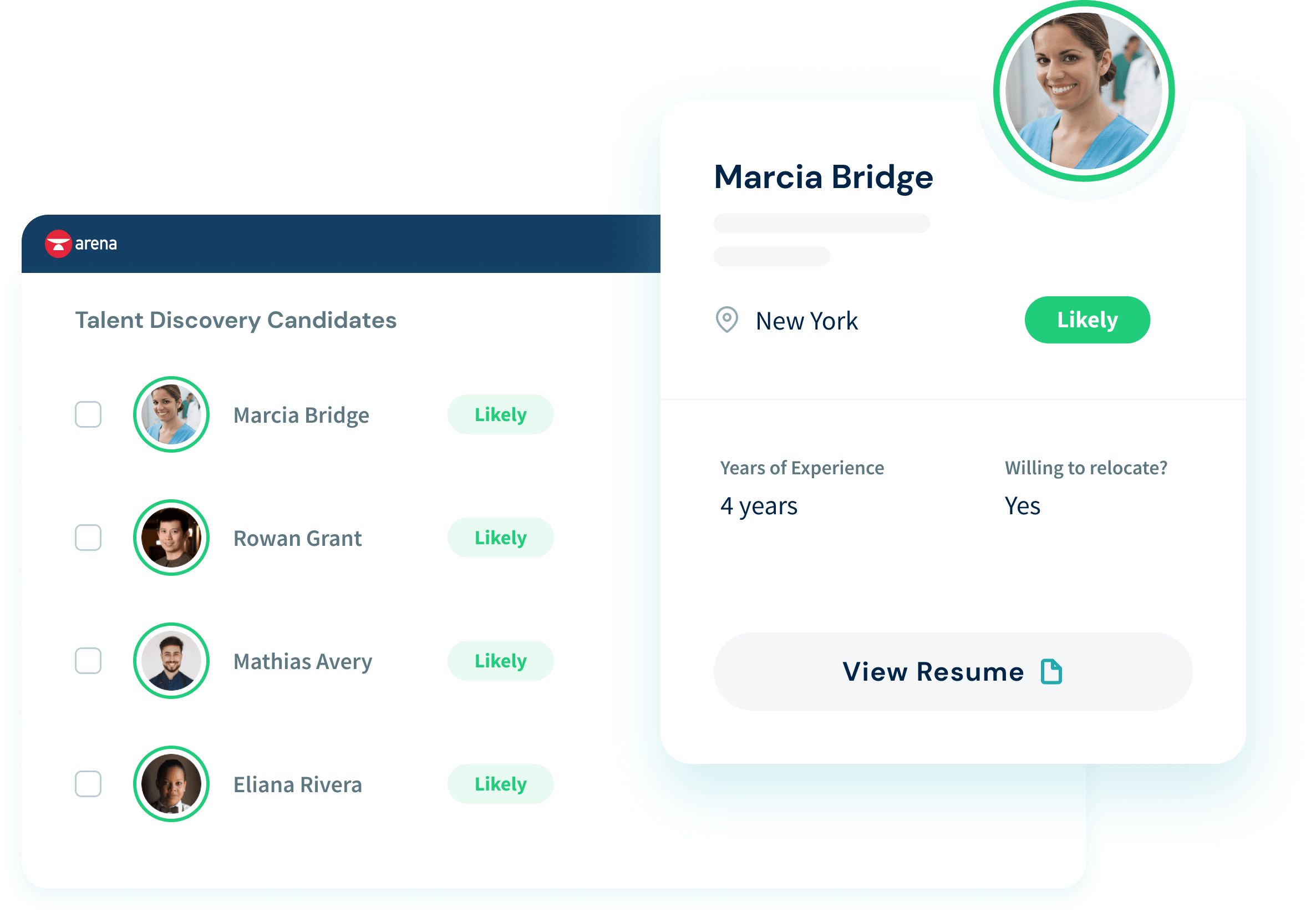 Retention Prediction
Turnover costs time, money, and resources—so how can you tell which applicants will stay in your company if you hire them?

Our model collects and analyzes data from over 10,000 data points per applicant, including employer data, market and labor data, and our own Arena Analytics candidate experience.

We then apply data science and machine learning tools to identify patterns and predict which candidates are most likely to be retained by the organization if hired.
Bias Mitigation
Biased hiring hurts both candidates and organizations by keeping qualified candidates from positions where they would thrive. That's why our platform uses a machine learning technique known as adversarial fairness—to avoid making biased predictions that amplify social bias.
Data Models
Our predictor model produces retention predictions for candidates, while our discriminator model analyzes the same data to identify demographic and related classification data.
Adversarial Fairness
By pitting these models against one another, Adversarial Fairness removes biased data points while delivering accurate retention predictions.
Unbiased Results
The result is unbiased data, with recommended hires surpassing the EEOC's compliance threshold to create a hiring pool that mirrors surrounding communities.